2019 Awards
If you're looking for the people who are making America work, who are answering the call to serve their nation and their neighbors through collaborative, creative efforts that inspire, unite and facilitate civic participation, look no further than the American Civic Collaboration Awards ("Civvys") honorable mentions and finalists. These exemplar cases demonstrate the way forward to others around the country, and we are pleased to be sharing more of their stories here as the award ceremony approaches in October 2019 at the National Conference on Citizenship.

Finalists, National
AllSides
American Association of State Colleges and Universities, American Democracy Project
Civic Tech Field Guide (Matthew Stempeck)
ioby ("In Our Back Yard")
The Participatory Budgeting Project (Shari Davis)
RepresentUs (Josh Graham Lynn and Josh Silver)
Meet our 2019 National finalists:
AllSides is an online platform that seeks to free people from their political "filter bubbles," by exposing people to information and ideas from all sides of the political spectrum by providing balanced news coverage, media bias ratings, civil dialogue opportunities. Tackling polarization is no easy feat, but AllSides has figured out a model that is scalable and growing, through embedding in school curriculum and by driving impressive traffic to their site, from thousands of Americans across the political spectrum.
American Democracy Project
Since 2003, the American Democracy Project has collaborated across college campuses to prepare the next generation of informed, engaged citizens for our democracy. And they have reach — across 259 state colleges and universities serving 2.5 million undergraduate students across 46 states. Since its inception, ADP has organized more than 15 national and 18 regional meetings, a series of national initiatives, and hundreds of campus initiatives, including voter education and registration programs, curriculum revision projects, campus audits, special days of action, speaker series, and award programs.
The Civic Tech Field Guide is a crowdsourced directory of tech-for-democracy projects, designed to promote collaboration, impact, and scalability. Funders and practitioners use it to reduce duplication of effort, by finding related (and often, open source) projects they can partner with or re-deploy. By categorizing related projects and conducting additional research about the field as a whole, the Guide is helping to productively grow the entire eld of civic technology. The collection currently includes approximately 22,000 data points about civic tech projects!
ioby ("In Our Back Yards")
ioby ("In Our Back Yards") is the country's first and only civic crowdfunding platform, mobilizing neighbors who have good ideas to become powerful citizen leaders who plan, fund and make positive change in their own neighborhoods. An individual with an idea for improving their community goes to the ioby to get training on fundraising and community organizing, then crowd funds it from within the community and works with local government officials and other decision-makers to execute it. This model is catching on - the organization has supported projects in more than 200 cities across the country, and counting.
Participatory Budgeting Project
The Participatory Budgeting Project supports neighborhoods, cities, schools, organizations, and public officials in using "participatory budgeting" (PB), a democratic process in which community members propose projects and vote on how a portion of the budget is spent. In 10 years, PBP has supported over 400,000 people in 29 cities to allocate $300 million for projects at schools, parks, playgrounds, and libraries – projects that build on local residents' knowledge of their communities' needs. Those who participate in PB learn how to work with government agencies to make positive change and go on to engage further in civic life.
RepresentUs is building a grassroots movement to battle corruption in the political system. They seek to unite iberals, conservatives, and everyone in between to mobilize Congress to action and solve corruption at the city and state level. With 60 new chapters and 13,000 new volunteers in the past year, these everyday Americans have created immense impact by helping RepresentUs win more than 100 anti-corruption ballot initiatives — from the introduction of ranked choice voting and anti-gerrymandering initiatives to transparency and campaign financing laws.
Finalists, Local
Common Good Atlanta
Draw the Lines PA
Indiana Humanities, "INseparable Initiative"
RISE Colorado
The Village Square
Your Voice Ohio Media Collaborative
Meet our 2019 Local finalists:
Through Common Good Atlanta, more than 70 volunteer professors from 9 Georgia colleges and universities collaborate with the Georgia Department of Corrections to offer accredited courses inside 4 Georgia prisons, 4 days a week, for the last 11 years. The program reaches across traditional divides that have separated our most educated citizens from our most vulnerable, in particular people from impoverished backgrounds, people of color, and people from at-risk school systems (all of whom are more likely to serve time in prison). The incarcerated students say and write repeatedly that going to college in prison helped them "feel human again."
Election redistricting can be a complex and highly partisan topic, which is where Draw the Lines PA steps in. Building toward 2021, when Pennsylvania will redraw its voting maps, DTL gives anyone a chance to create a web-based map and make choices along the way that may impact voter turnout, representation or power. They also hold 2 contests a year, granting over $70K to mappers ranging in age from freshmen in high school to senior citizens who demonstrate creative solutions or extensive community engagement. And, they have many ways to get involved from merely learning about redistricting to going to the state capital to engage representatives on reform.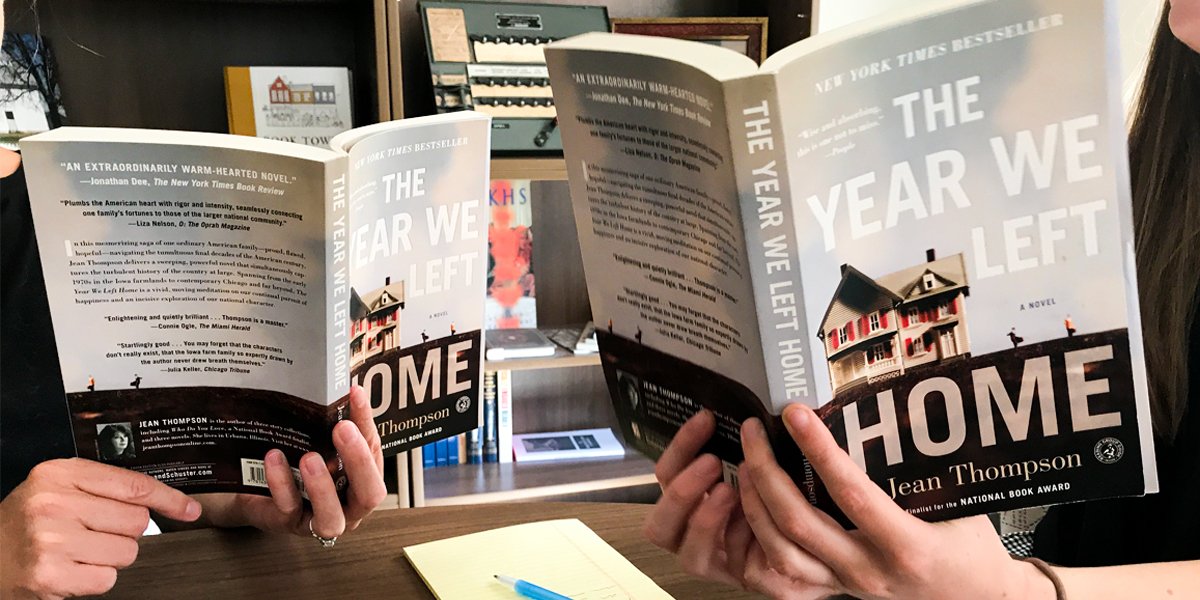 INSeparable Initiative (Indiana Humanities)
Indiana Humanities is taking their role as successful "conveners" of people coming together to think, read and talk, and applying it to the civic sphere. The INseparable Initiative invites Hoosiers to explore how we relate to each other across boundaries, real or imagined, and consider what it will take to indeed be inseparable, in all the ways that matter. Over two years, they are creating and sponsoring a variety of programs and communications exploring the ways the pasts and futures of urban, rural and suburban Hoosiers are linked, as well as what might be preventing us from working together.
Aurora, Colorado is one of the most diverse school districts in the country, with 143 languages spoken. Yet those most involved in the barriers to education, like immigrants and refugees, have been left out of the education reform conversation. RISE educates parents on the opportunity gap, empowers them with leadership development to become policy architects and decision makers, and works with them to engage and organize other parents and school officials. RISE Colorado has no agenda or angle it asks families to support. Parents are the decision makers, and they work together to find ways to support their children's academic achievement. They've also developed rubrics and materials for other communities to learn from.
The Village Square excels in bringing inspired collaborations together in community, giving Tallahassee a rich tapestry of civil dialogue events and addressing community issues together. Programs like the interfaith "God Squad," "Local Color" frank conversations on race, or "Speed Date Your Local Leader" (self explanatory!) have prepared the city well to tackle future divisive or difficult issues. The Village Square is a model for other communities around the U.S. to boldly bring opposing groups together, utilize the community strengths they have to build "civic muscle," and invest in their hometown.
Your Voice Ohio Media Collaborative
50 newsrooms in Ohio have committed to a groundbreaking new way to do journalism: work in collaboration, not competition; share data, tips and stories; and fully engage the public in the reporting process, holding community conversations and embedding members of the public in their work. Through Your Voice Ohio, Ohioans have seen improved coverage of issues like addiction, economic vibrancy, local elections, and racial equity, meeting an underserved need and changing the ecosystem for journalists doing this work.
Finalists, Youth
Andrew Lardie, Bowdoin Votes
Amy Farrell, GenerationNation
Texas Civic Ambassadors Program, The Annette Strauss Institute for Civic Life
King Makers of Oakland, Project of the Office of African American Male Achievement
MOVE Texas
Meet our 2019 Youth Finalists:
Andrew Lardie and Bowdoin Votes
Andrew Lardie, associate director for service and leadership at Bowdoin, goes above and beyond through Bowdoin Votes to ensure that no opportunity is missed to provide civic education, register young people to vote and demystify the governing and election process. Some of his big ideas include empowering any campus club or team to bring voter registration and absentee ballots to their group and lobbying all of the NESCAC athletic conference to commit to supporting civic learning and democratic engagement in 2020. In his spare time he has also worked with the local League of Women Voters in support of a bill to improve access to the ballot for young and disabled voters. Sharing what he's learned, and learning from others, is a model of collaboration that has been key to his success.
GenerationNation brings together youth, local governments, and schools to develop young civic leaders and give them "a seat at the table". Through their partnerships and initiatives, like "Kids Voting," nearly 1 million Charlotte-Mecklenburg students have built and applied civic knowledge and skills through GenerationNation programs since 1992. Students regularly interact with public ocials and civic leaders, engage in local government and civic dialogues, experience the election process, learn about and apply knowledge to solve community issues, meet and collaborate with youth from other schools and diverse backgrounds, participate in service-learning and educational seminars, and more.
In 2009-2010, African American males in the Oakland School District were chronically absent, with high rates of suspensions and drop-outs. KingMakers of Oakland, a project of the Office of African American Male Achievement, took this problem on at the root- countering cultural perception and bias with a multifaceted approach that is now school-district-wide and provides a useful model for other communities facing complex challenges. Director Chris Chatmon and his colleagues courageously and creatively cultivated new forms of interactions, relationships, rituals, and practices between young Black men, educators, parents, unions, district staff, community members, and organizations.
MOVE Texas — for Mobilize. Organize. Vote. Empower. — builds power in underrepresented youth communities through civic education, leadership development, and issue-based work. Since 2013, their work has been scaled from one city and one campus to impact young people across six metro areas, 35 campuses, and the respective neighboring communities. To date, that work has empowered over 65,000 young people to vote, while increasing access to voting information and helping shape the next generation of civic leaders.
Texas Civic Ambassadors Program
The Texas Civic Ambassadors Program (TCA) by the Annette Strauss Institute for Civic Life gives 30 college students the chance to spend a year developing civic knowledge and leadership skills. But in addition to helping develop the next generation of civic leaders, the project also has impact at the local level; each participant must identify a project they plan to lead in their hometown or campus during the year, and execute it. TCA does specific outreach to "civic deserts" in the state, and provides a model to other states looking to support college-age leaders as well as improve communities.
Honorable Mentions
Links and additional details coming soon
Local Category
Allison Fisher, Globe Collection and Press at MICA
Alternative Break 2019 (Tevin Monroe, Margaux Crider)
April Nicklaus, NJPIRG Students
Asheville Poverty Initiative Collaboration (Dr. Lucy Lawrence of Warren Wilson College & Rev. Shannon Spencer of Asheville Poverty Initiative)
Ashley Hanson, PlaceBase Productions and the Department of Public Transformation
Barry Klein, Citizen lawmaking at the local level
Citizen Advocacy Center (Theresa Amato, Esq. (Founder) and Myrrha Guzman, Esq.)
Colette Pichon Battle, Gulf Coast Center for Law & Policy
Committee for a Better New Orleans, "The People's Budget"
Common Cause New York, "RCV:NYC"
Craig Freshley, Make Shift Coffee House
Illinois Public Media's Democracy Series
James Madison University and Virginia Commonwealth University, Debate Across the Curriculum
Link Centre, Tupelo, MS, and the Tupelo Public School District, "The Story of Us: Increasing Access to AP Classes "
Ms. Joan Johnson, Tarrant County College
My Meadville
PBS39 and United Way of the Greater Lehigh Valley, "Lehigh Valley Reads"
University of Delaware Center for Political Communication, "National Agenda Series"
University of Texas Permian Basin Honors Program (Christopher John Stanley, Dr. Robert Perry, Representative Brooks Landgraf)
Zöe Williamson, Geaux Vote LSU
Youth Category
Dr. Randell Trammell and the Georgia Center for Civic Engagement
Engage Miami
Madison Shea Lamanna & The Eagle Endowment
Mariama Lockington and Olivia McCuskey, Inspire U.S.
Mismatch (Clara Nevins and Kristen Hansen)
Opportunity Youth United, "Expanding the Electorate: Improving Voter Access"
The "Can We?" Project (Deborah Bicknell, Lydia Maier, Lowell Libby)
National Category
Audrey Henson, College to Congress
Ballotpedia's Sample Ballot Lookup Tool
Civity (Palma Strand, Malka Kopell, Reba Hsu, Gina Baleria)
David Domke and the Common Purpose Leadership Team, "Common Purpose Now"
Dr. Lewena Bayer, Civility Experts Worldwide, Inc.
Emgage, "Emgage in a Box"
ENACT: The Educational Network (David Weinstein)
Free Trip to Egypt #pledgetolisten campaign (Tarek Mounib)
Future Hindsight (Mila Atmos)
GovEx at Johns Hopkins University (Beth Blauer)
Jamie Joyce, Great American Debate
John Kerry, Condoleezza Rice & Common Ground Committee
Kettering Foundation "Initiatives for Democratic Practice" Program (Alice Diebel and Joni Doherty)
Leslie Danks Burke, Trailblazers PAC
Maria Yuan, Issue Voter
National Issues Forum Institute
Serena DiMaso, New Jersey Legislator
Sophie Beren, TableTalk
Student Governmental Affairs Program (SGAP)
The Flip Side (Annafi Wahed, Jihan Varisco)
The Maintainers (Jessica Meyerson, Andrew Russell, and Lee Vinsel)
The Pledge Podcast (Allison Hausman)
The Reflect Organization (Jared Fenton)
U.S. Association of Former Members of Congress, District Director Study Tour Program